Did you know: The average lost-time claim due to winter slip and fall injuries at work is $45,000?
Winter is almost here! If your construction or general industry employees work indoors or out, they may be exposed to cold stress. This can lead to thermal discomfort and in some cases even severe injuries, illnesses, or death.
The responsibility rests with leadership to prepare their employees for these dangerous dynamics. But this is NOT your typical webinar on this topic – COVID-19 has introduced another layer of challenges that must addressed.
In this webinar, you will understand and prepare for:
The risk factors, how the body reacts to cold conditions, and the wind chill effect
How the body maintains thermal balance
The injuries/illnesses caused by exposure to
cold/treatment
Slip/trip/fall techniques for icy conditions
Special Minnesota OSHA requirements for winter ? Carbon monoxide requirements
COVID-19 in the winter and prevention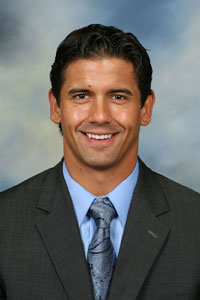 Kasey Clowe
Kasey Clowe is a safety consultant and field associate with OECS, starting with the company in 2020 after serving for 20 years
as Safety Director/Project Manager for a commercial construction company, where his work included being directly responsible for managing the safety and risk associated with construction projects and company operations. Projects included US Bank Stadium, Target Field, Bill Snyder Family Stadium, TCO Performance Center, Soldier Field and many of the high-rise buildings in the Midwest.

Natalie Blackwell
Natalie Blackwell is a Field Associate for OECS with over 15 years of experience in facilitating EHS trainings for General Industry. Natalie has found her passion in helping others to understand the importance of a strong safety culture in the workplace. Natalie is OSHA 30 certified and provides safety services nationally and throughout the Twin Cities area